The Office Furniture Family (also known as toff.) are one of the UK's leading providers of office furniture and office fit-out products for use in the commercial interiors sector. They have an exciting exclusive portfolio of global brands, including Faram, True Design, Lili Latifi and ASIS.
toff. selected Red Sentence to work with them in developing their brand and visual identity, and to design and develop their new website. The website also required some video content to be created.
Branding
With the company name having two variations, toff. and The Office Furniture Family, we needed to develop a typographic logo solution which would work on both variations of the name, so that they could be both be recognised as part of the same brand.
We developed some brand guidelines which focused around a limited colour palette of black and red, and focused on the logo font, Museo Slab, and Helvetica Neue as the secondary font for body copy.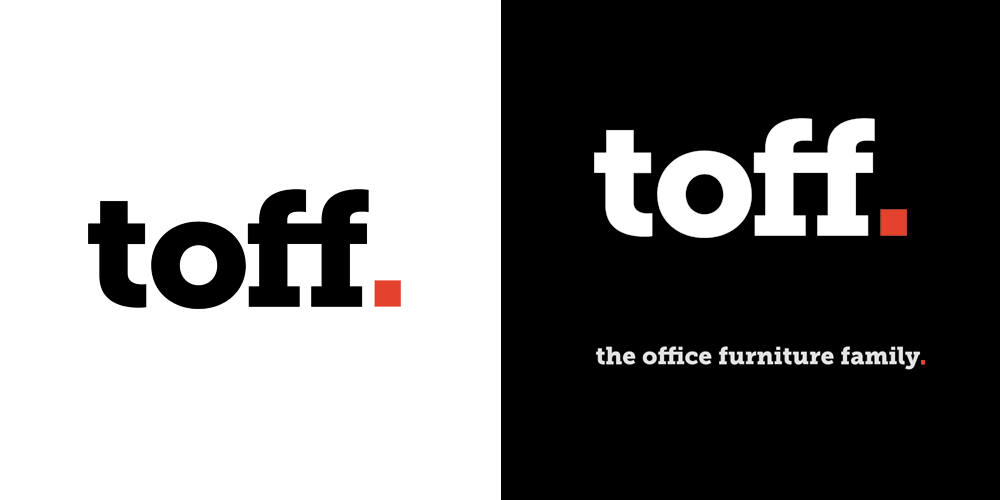 Web Design
The website needed to showcase a large number of product ranges for each partner brand, so it was imperative that the user could easily navigate the site to find the relevant information they were looking for. Incorporating a mega-nav and a visual product range navigation system, the user experience needed to work across desktop and mobile.
Using bold logo placements, and a clean modern interface, the website needed to visually appeal to the client's target audience, innovative space designers and architects. Aesthetically, it also needed to be able to work alongside the already established visual identities of their partner brands.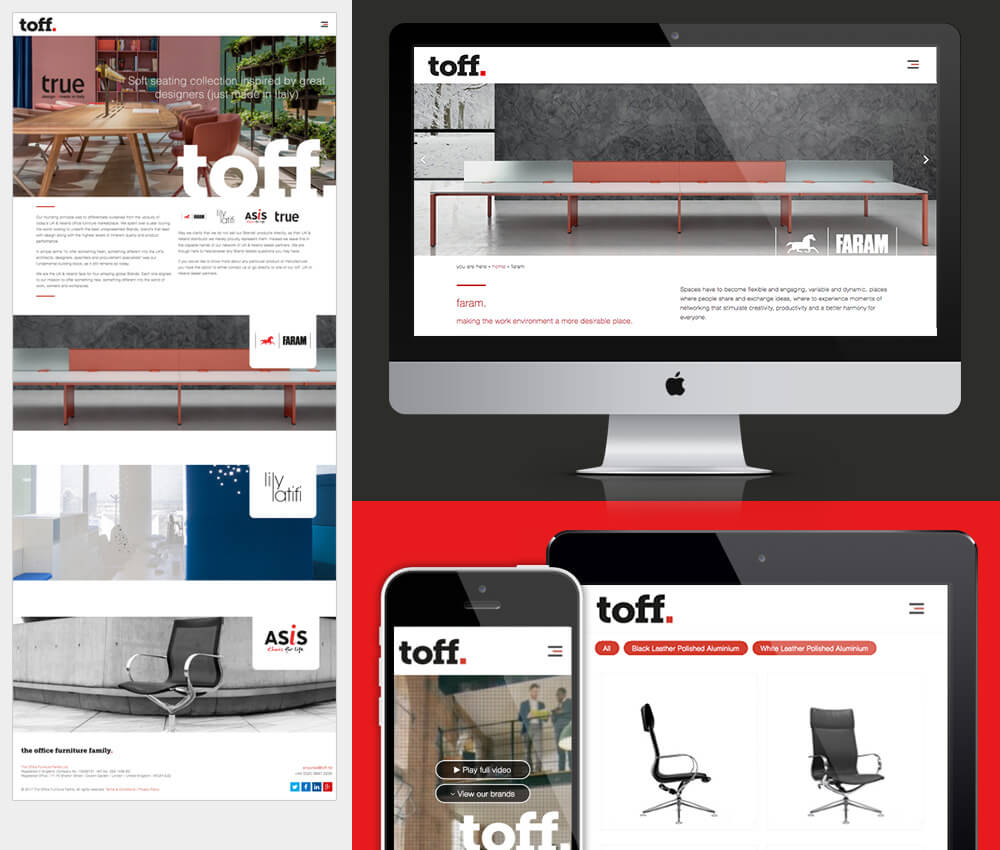 Website Development
Making use of WordPress content management system which would allow easy site edits, the website was developed using modern HTML5, CSS and JQuery technologies, with a php/MySQL driven back end.