During his time at Red Sentence, we asked Angus to write a few words about his experience with us; sharing what he had learnt and enjoyed. Here is what he had to say:
Hi there, I'm Angus and I've spent two weeks at Red Sentence, a Graphic Design Agency based in Surrey, on an internship. Let me share with you how I got on!

First, some information about myself. I'm studying Graphic Design at Farnborough Sixth Form College. It has been a great experience so far, mostly due to the engaging and passionate people who teach me. It was tough at first, being a complete novice, but gradually I'm gaining basic skills. It's clear to me there's plenty more to learn, which excites me.

On the first day of my internship, I was understandably nervous. Not knowing what to expect can make you feel very anxious. But the design team were so friendly and relaxed, I felt completely comfortable almost immediately!

I spoke to the team about what I enjoy doing most, that being Illustration, and they incentivised me to draw something from the office. Jason, (owner of Red Sentence) has an affinity for retro memorabilia; there are rows of cool old school film cameras displayed in their Woking office! For this exercise, however, I decided to draw their friendly robot mascot, Consilio (the Latin word for Design!).

I began creating some rough sketches using traditional media. Once the initial sketches were done, Jason encouraged me to use a drawing tablet. I hadn't used one before so I was skeptical… It felt alien and I struggled to even draw basic shapes to begin with. But with perseverance, I kept practising until I was satisfied. The illustration below is the final outcome; the team really loved it.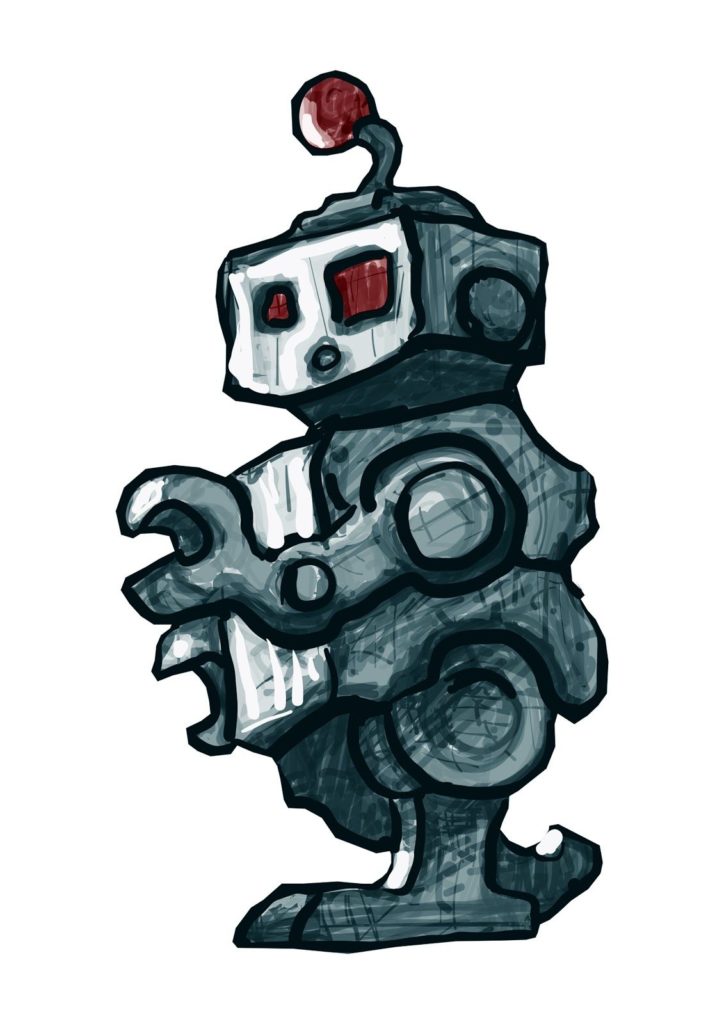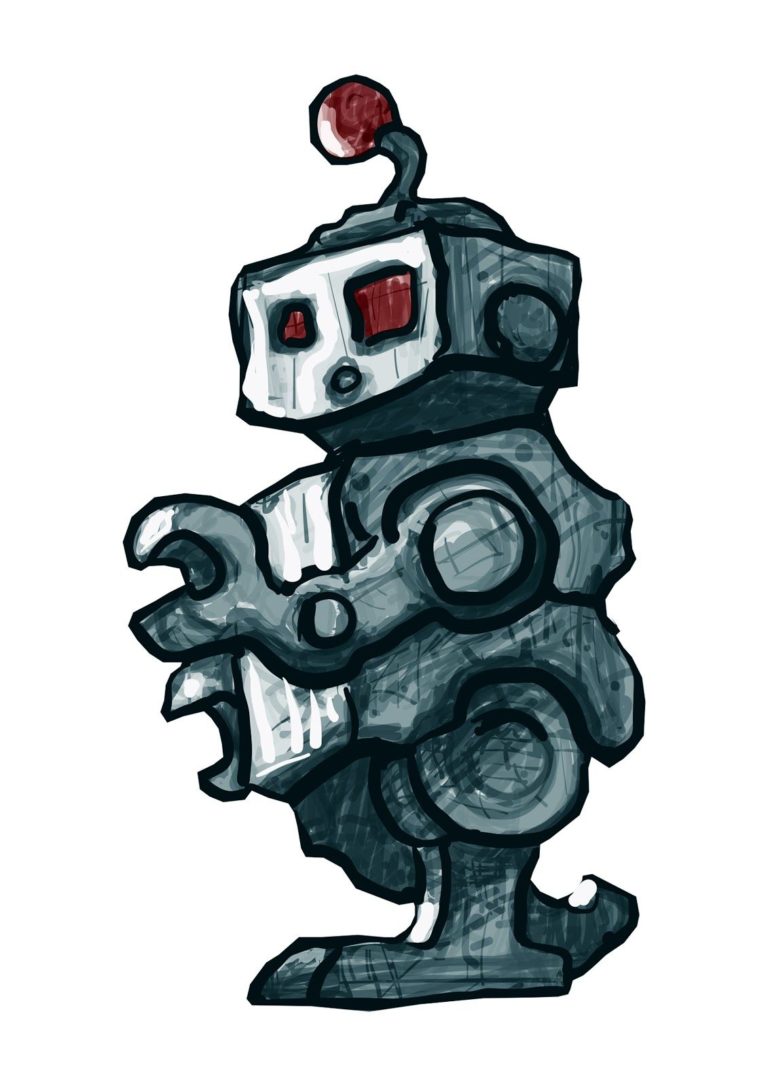 My next assignment was to have a go at producing a vector illustration of an iMac. This was another challenge for me… I usually prefer more expressive drawings!

For this exercise, I went straight onto using the drawing tablet. I sketched the design first and then went over it with the pen tool. Adding a three-dimensional aspect, using perspective, made for a much more interesting illustration. This was great practice for turning sketches into digital designs!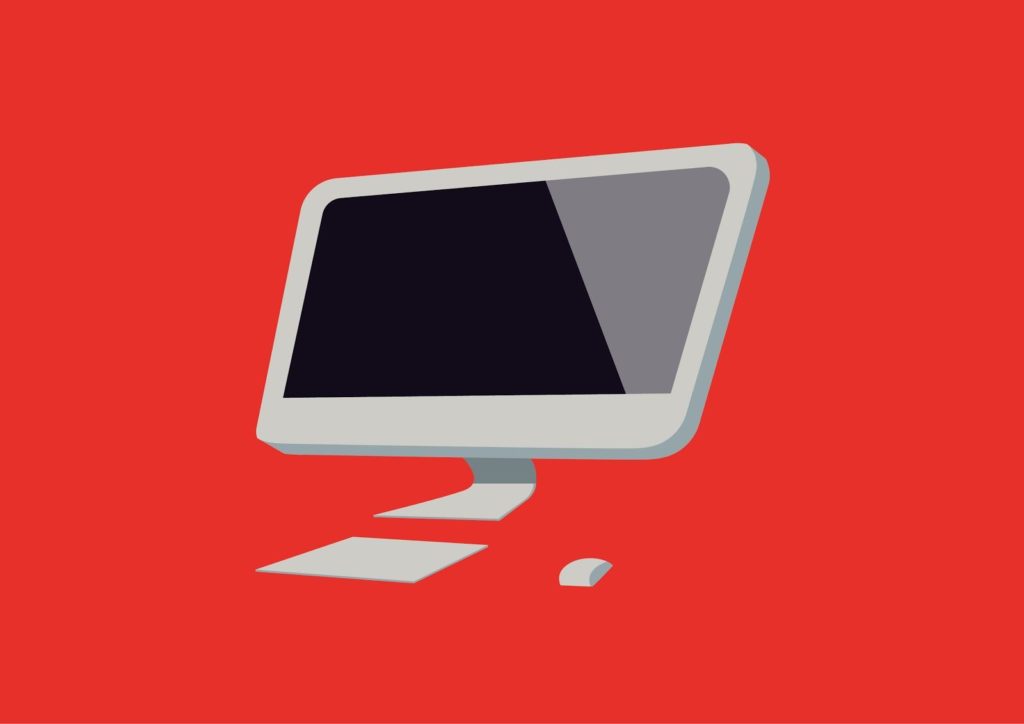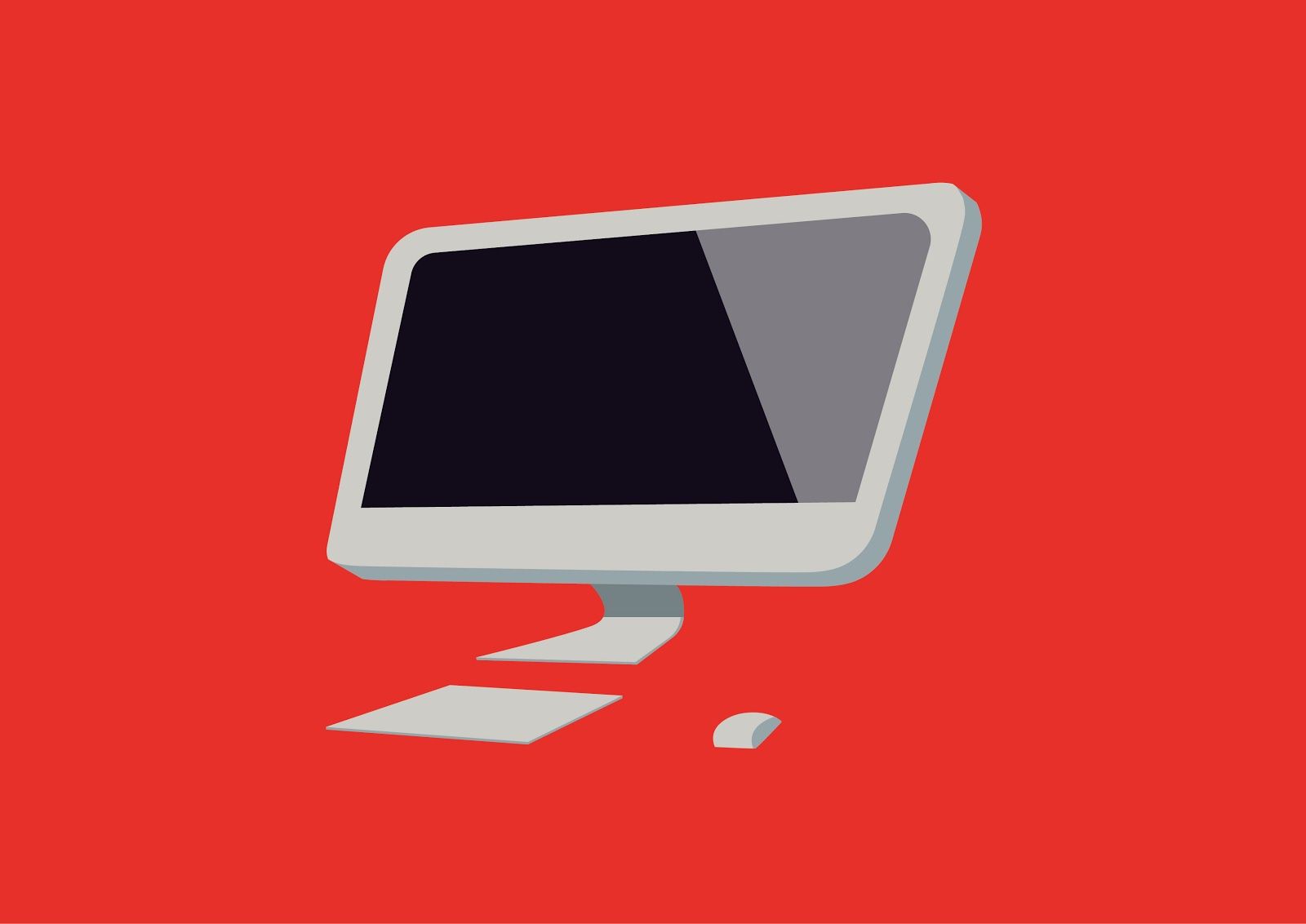 Having created a few Illustrations, I wanted to practise some Typography. I was briefed by Jason to create a post for their Instagram account. Jason explained that he wanted to use their mantra ("You don't get a second chance to make a great first impression") in a Swiss inspired style. Below is my interpretation of that brief!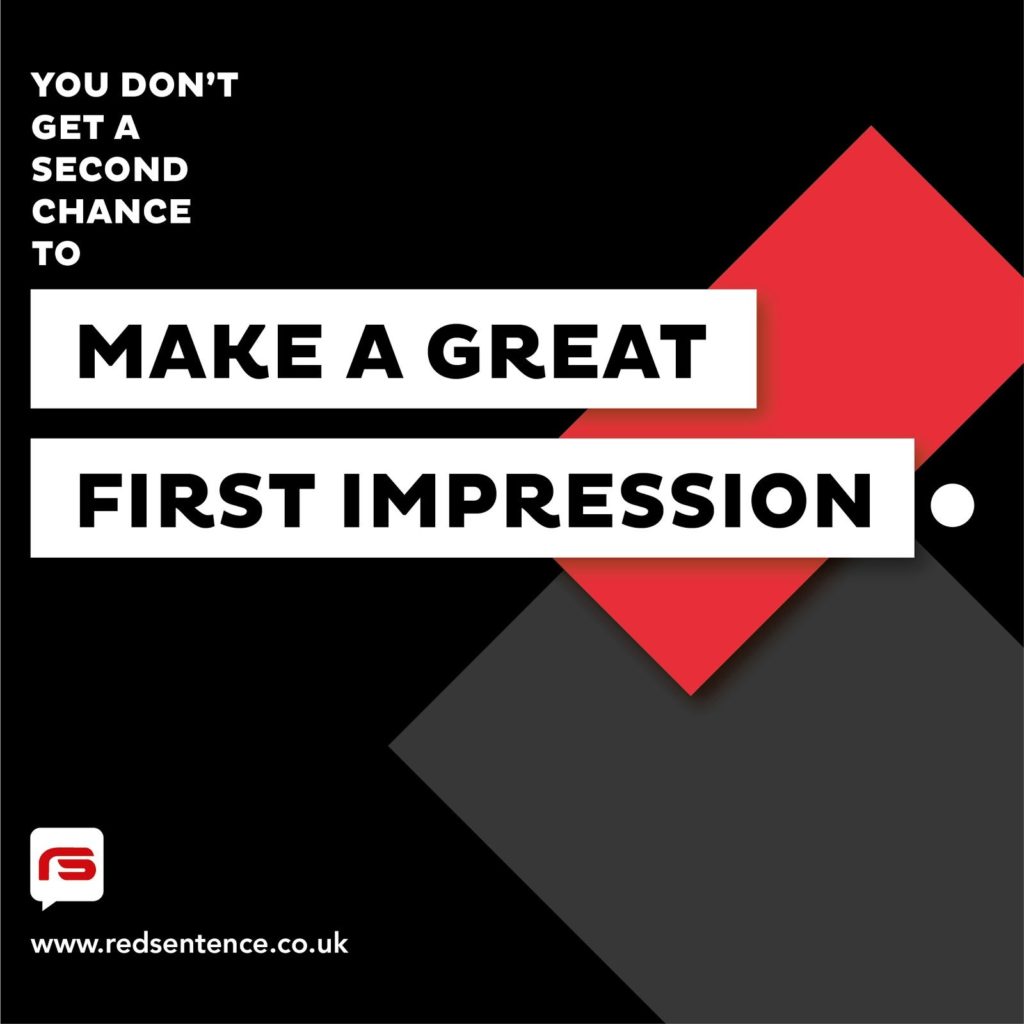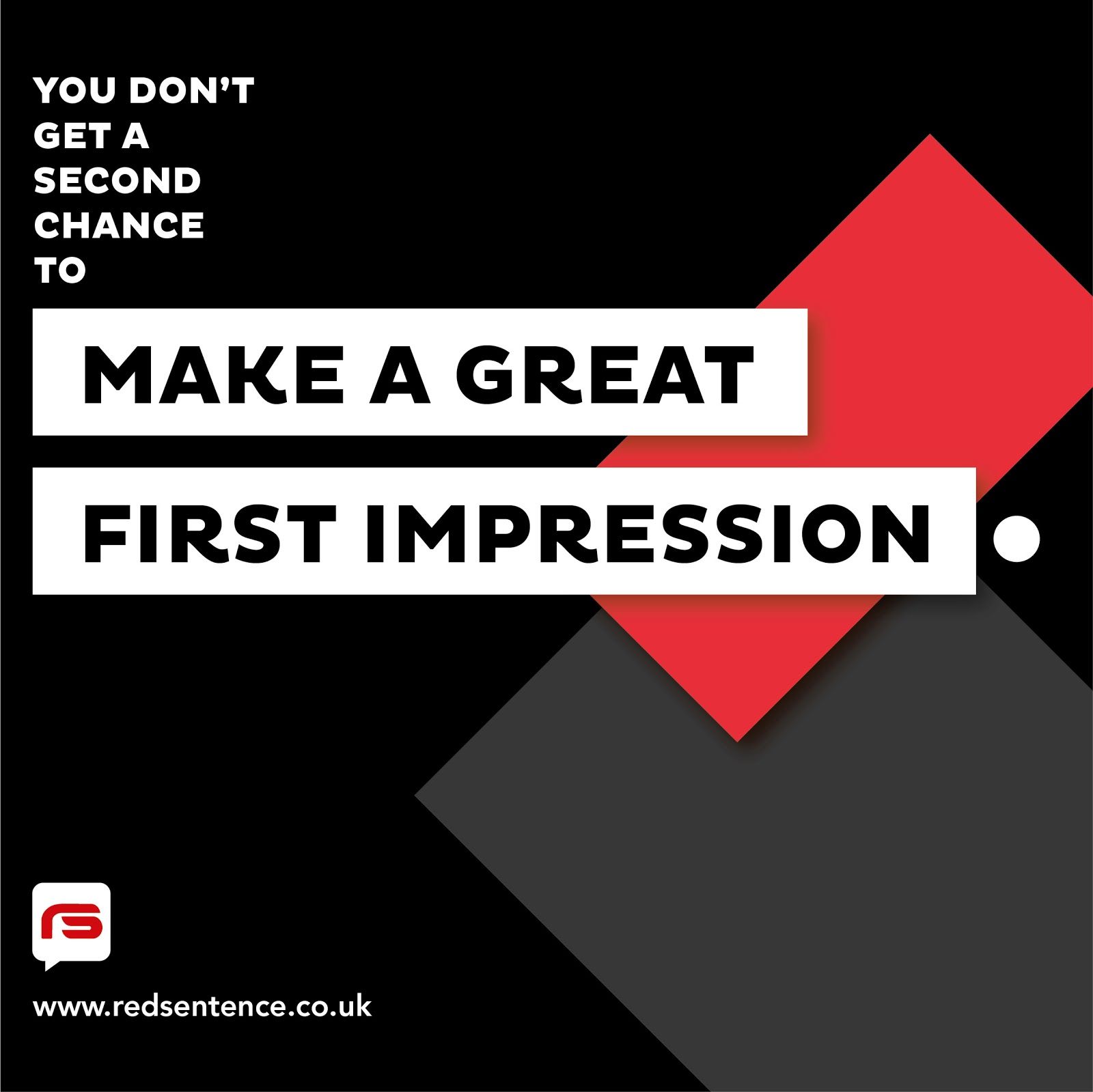 The most useful thing I've gained from this experience is insight into how a creative agency might function, sending work back and forth to the client until they're happy.

I now feel confident with using a drawing tablet, which previously seemed daunting to me!

If you are interested in completing a work placement with us, feel free to get in touch today.We would love to hear from you!