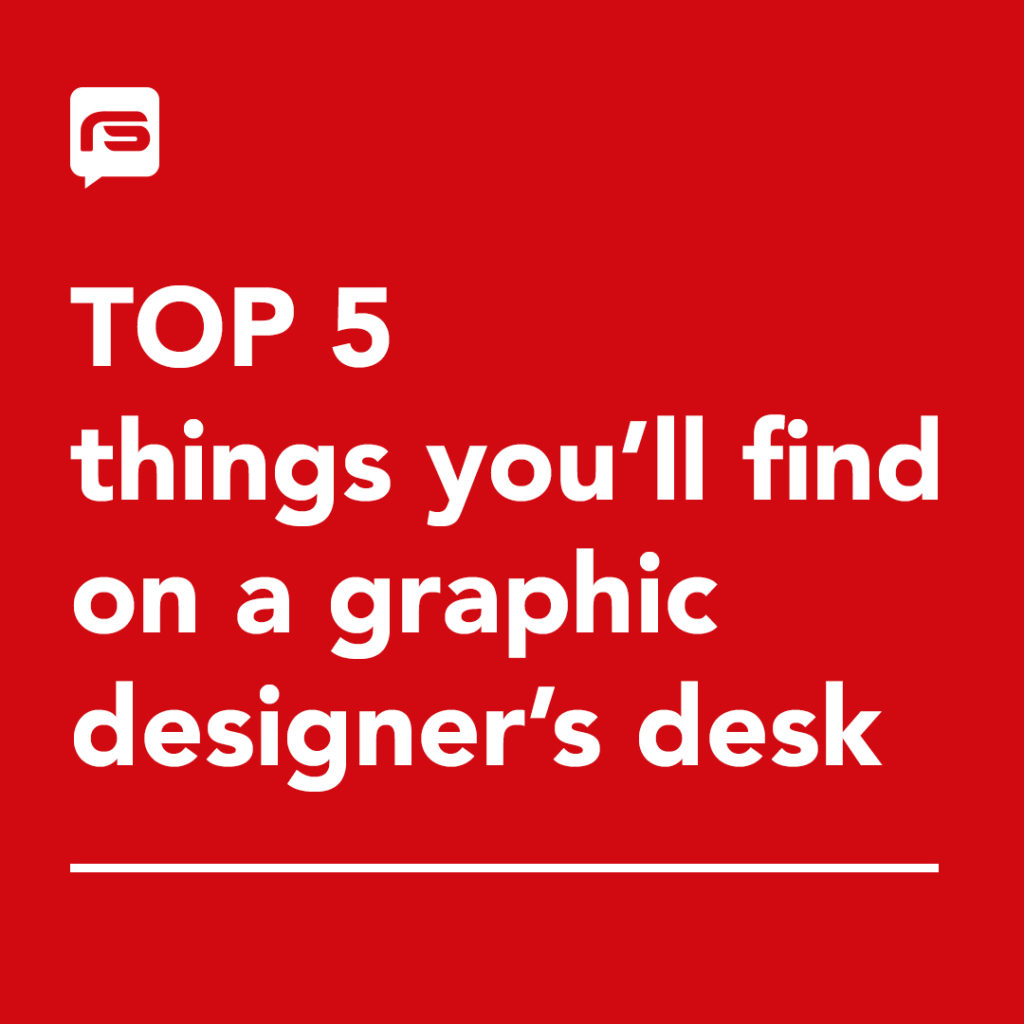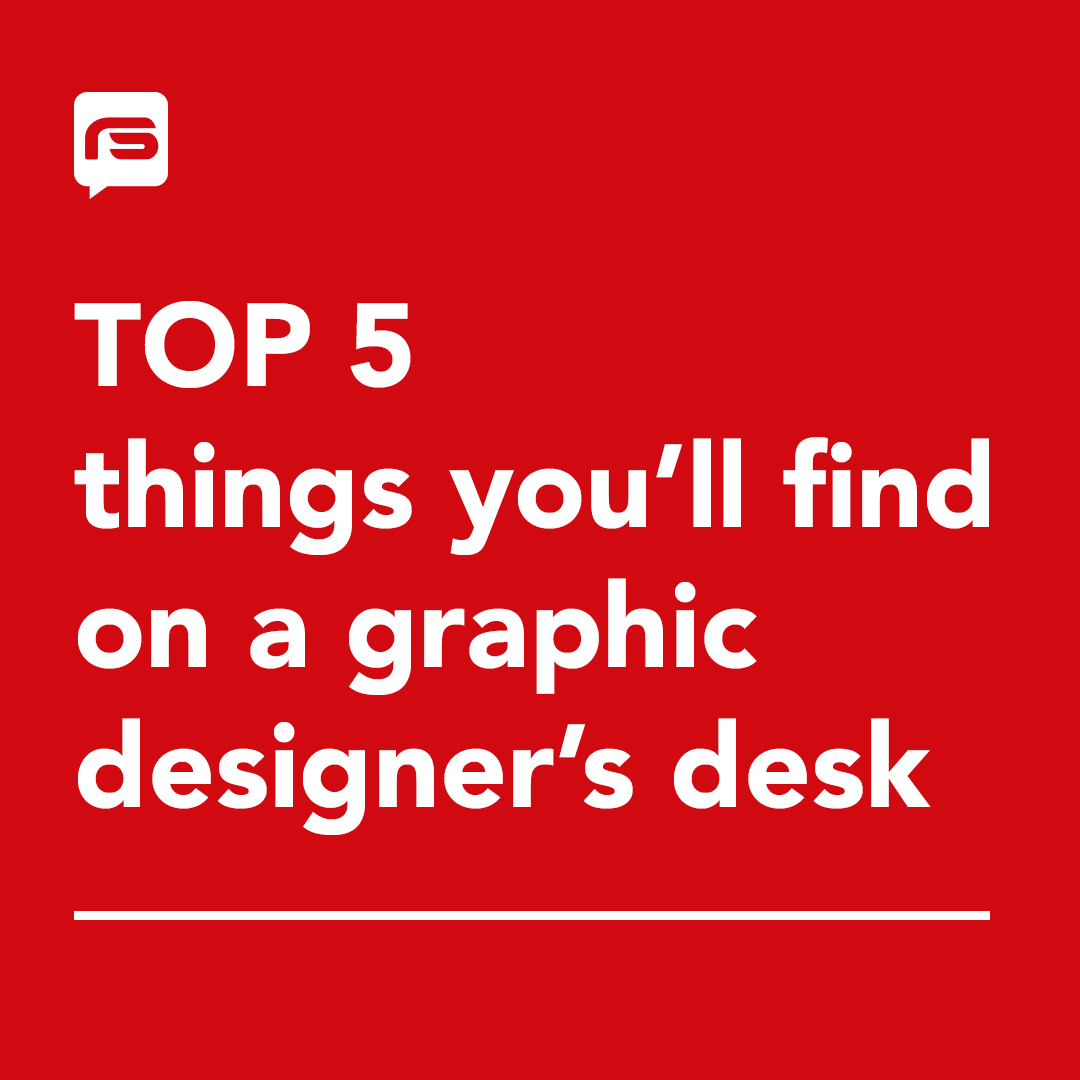 Like most Graphic Designer's in Surrey, at Red Sentence we each have our own set of knick-knacks that our desks would feel naked without.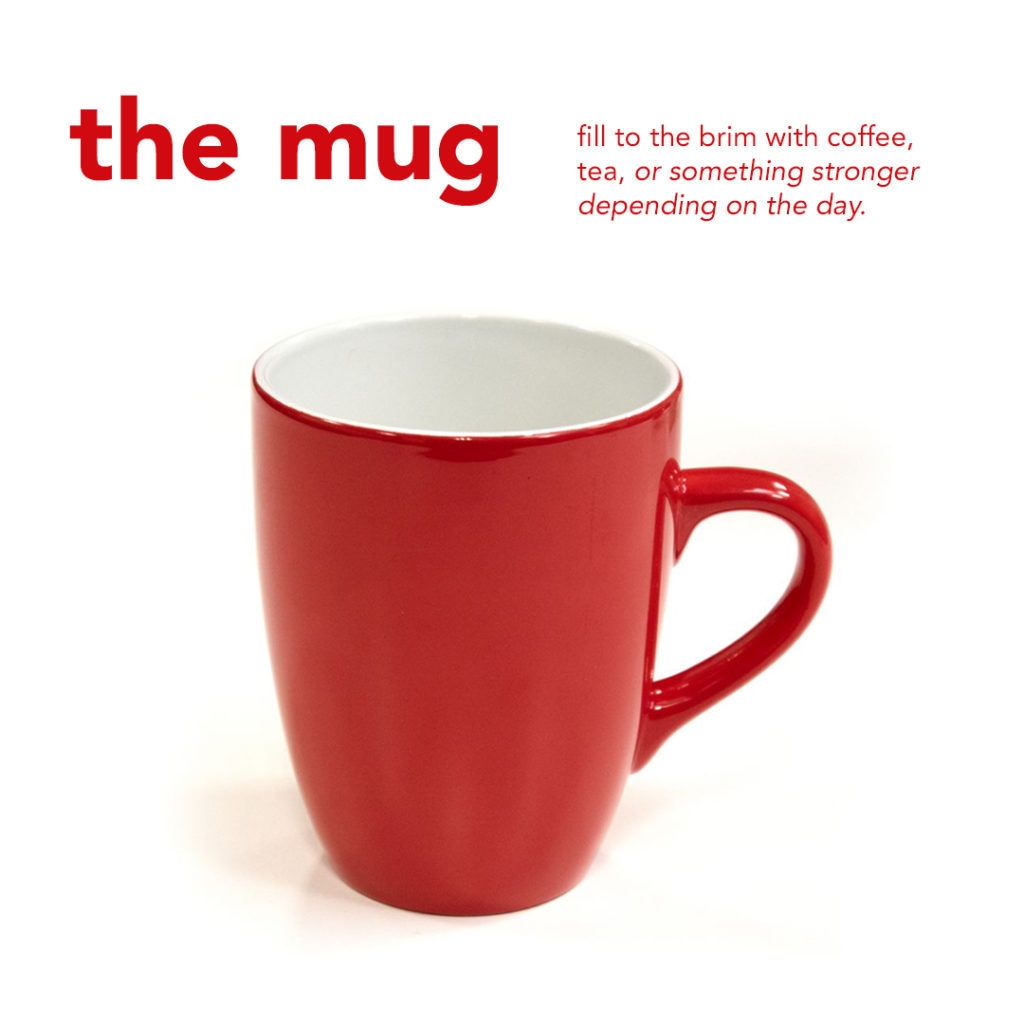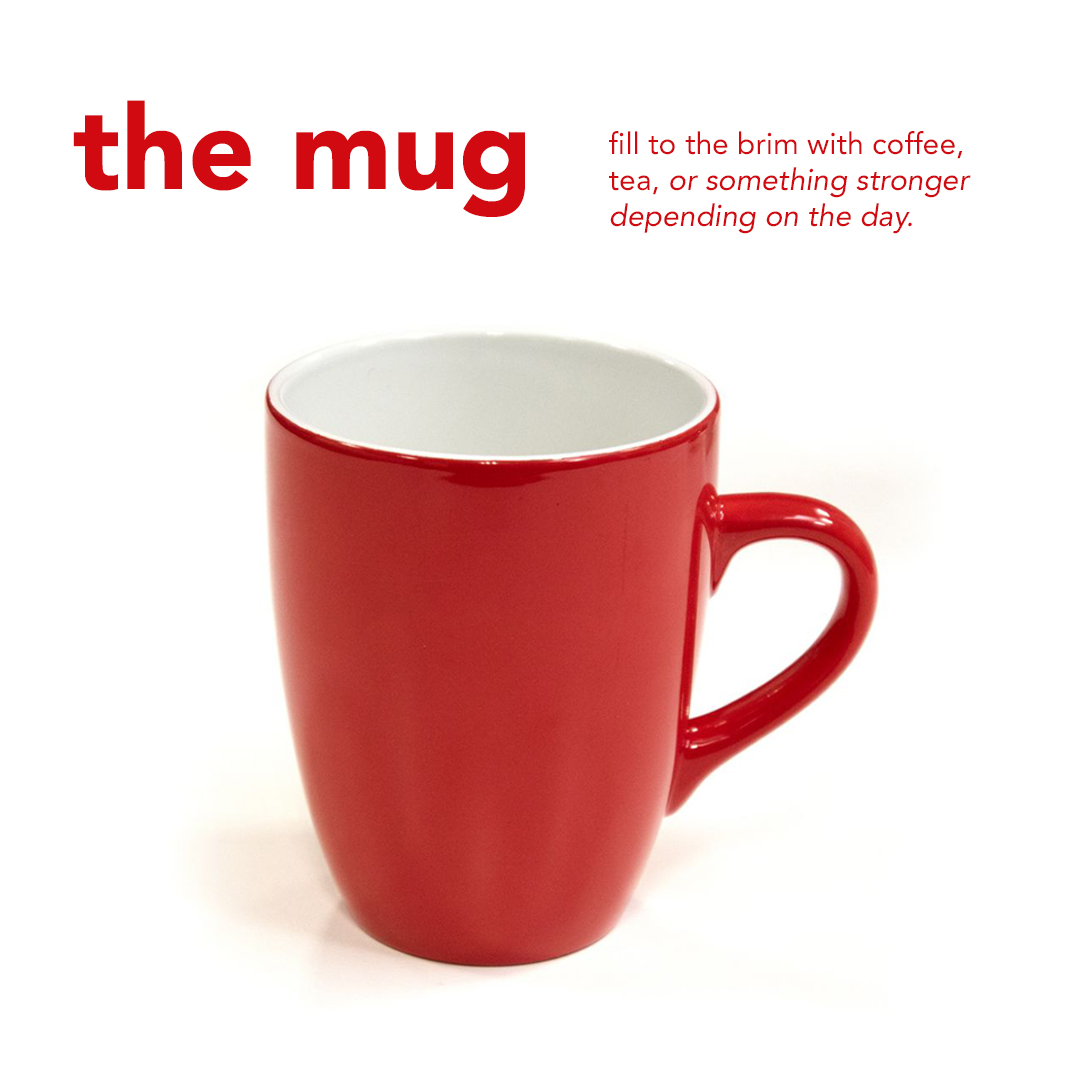 The Mug
Fill to the brim with coffee, tea, or something stronger depending on the day.
Admit it, everyone knows someone who can't make it through the morning without that sweet cup of joe. I'm more of a tea-person myself, you'd struggle to find me without one during the working day.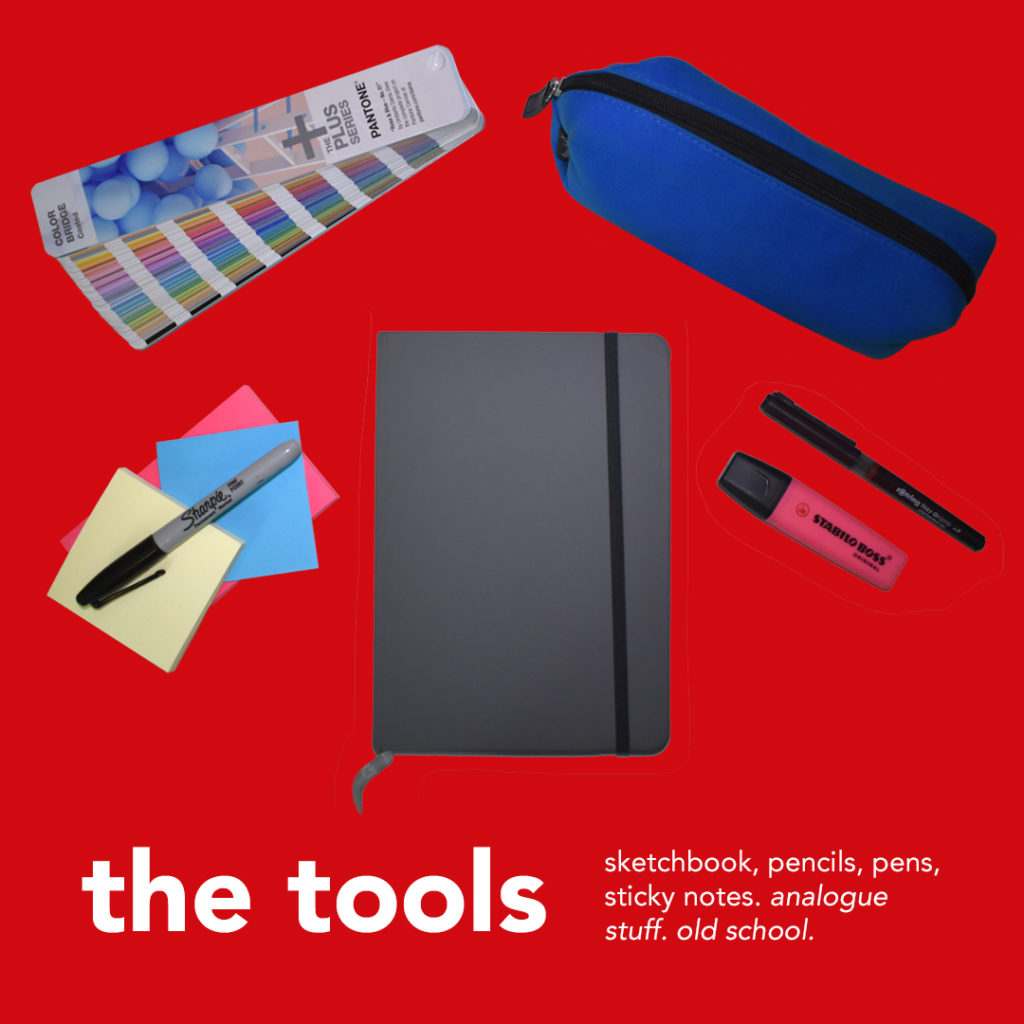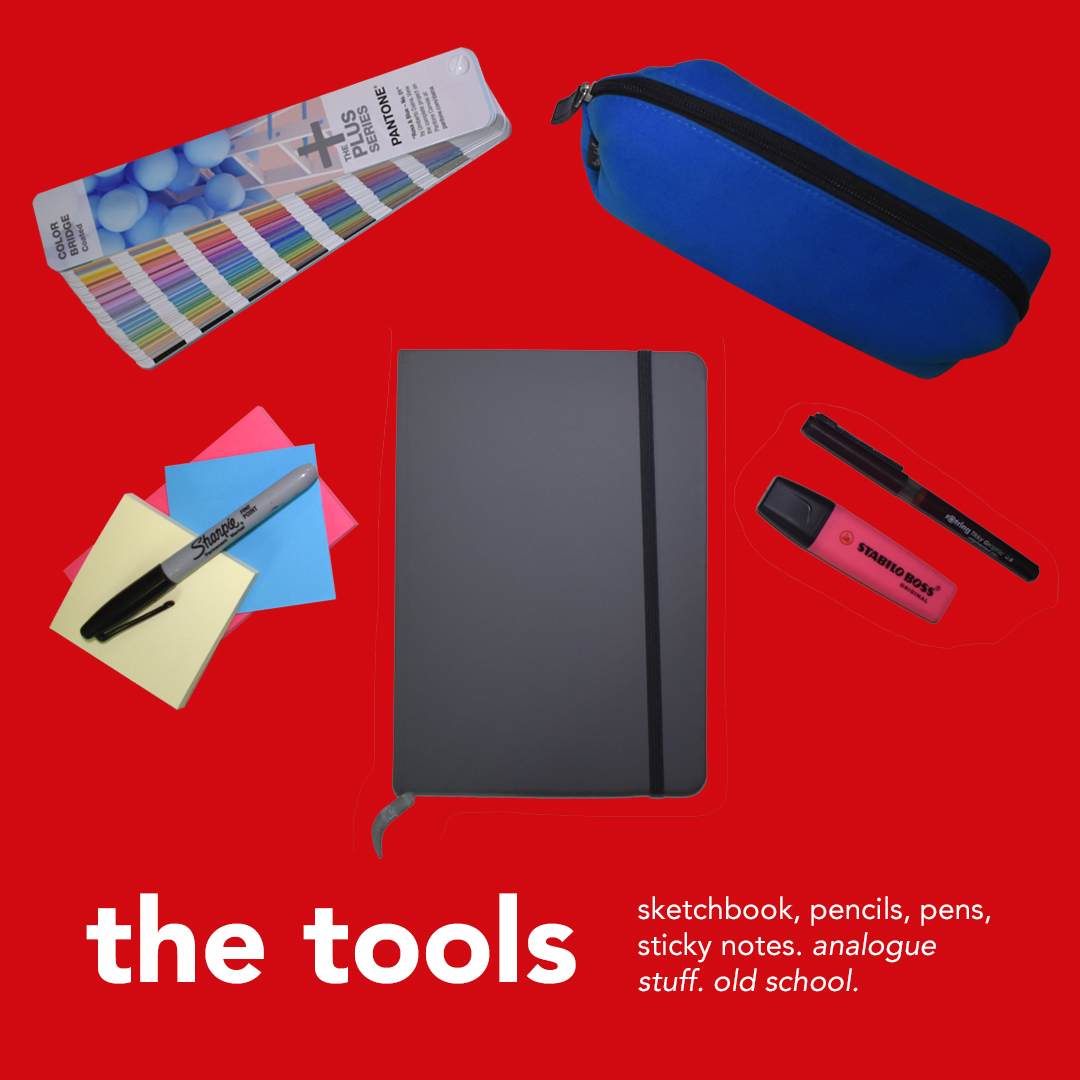 The Tools
Sketchbook, pencils, pens, sticky notes. Analogue stuff. Old school.
For a lot of Graphic Designer's their sketchbook is the first port of call for sketching ideas and concepts for new projects. Whether it be logo design, website design, or graphic design, we like to free our mind of the most creative ideas on paper, before we start refining and perfecting designs.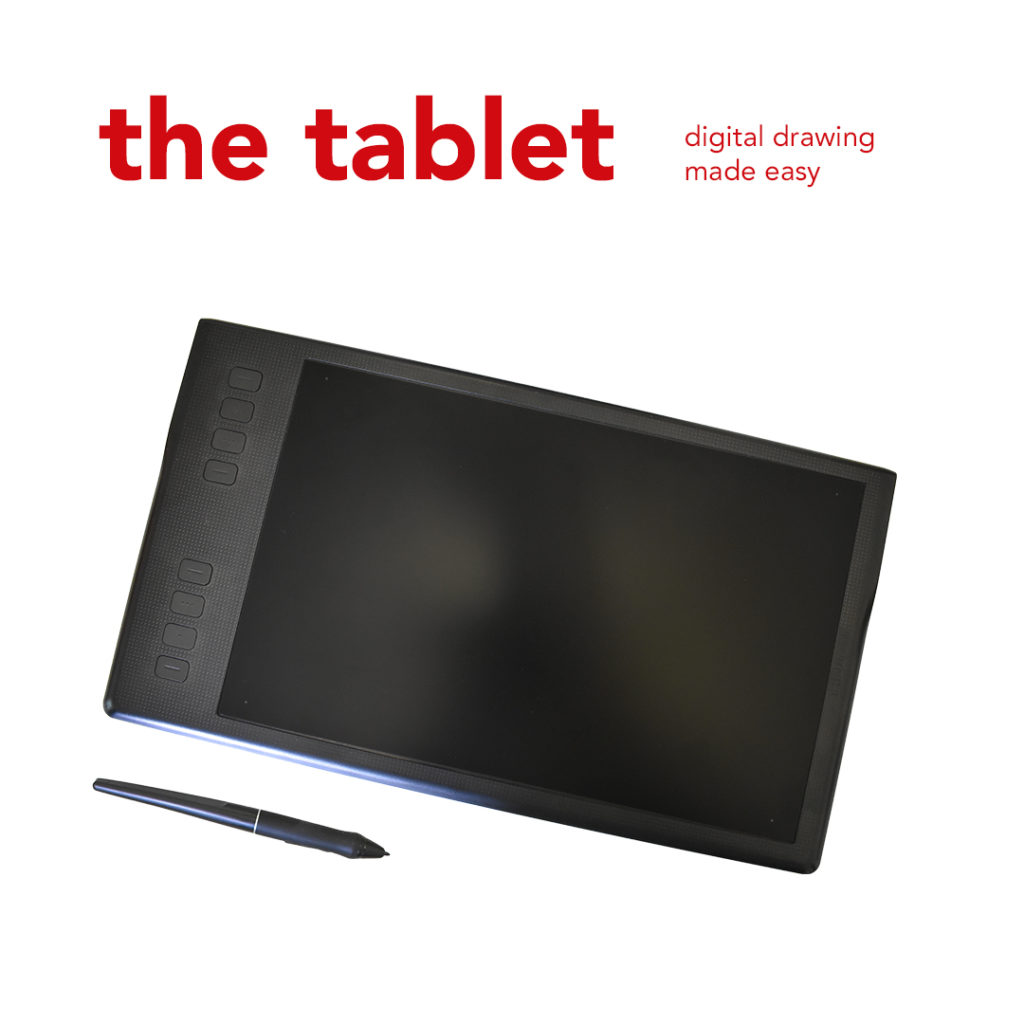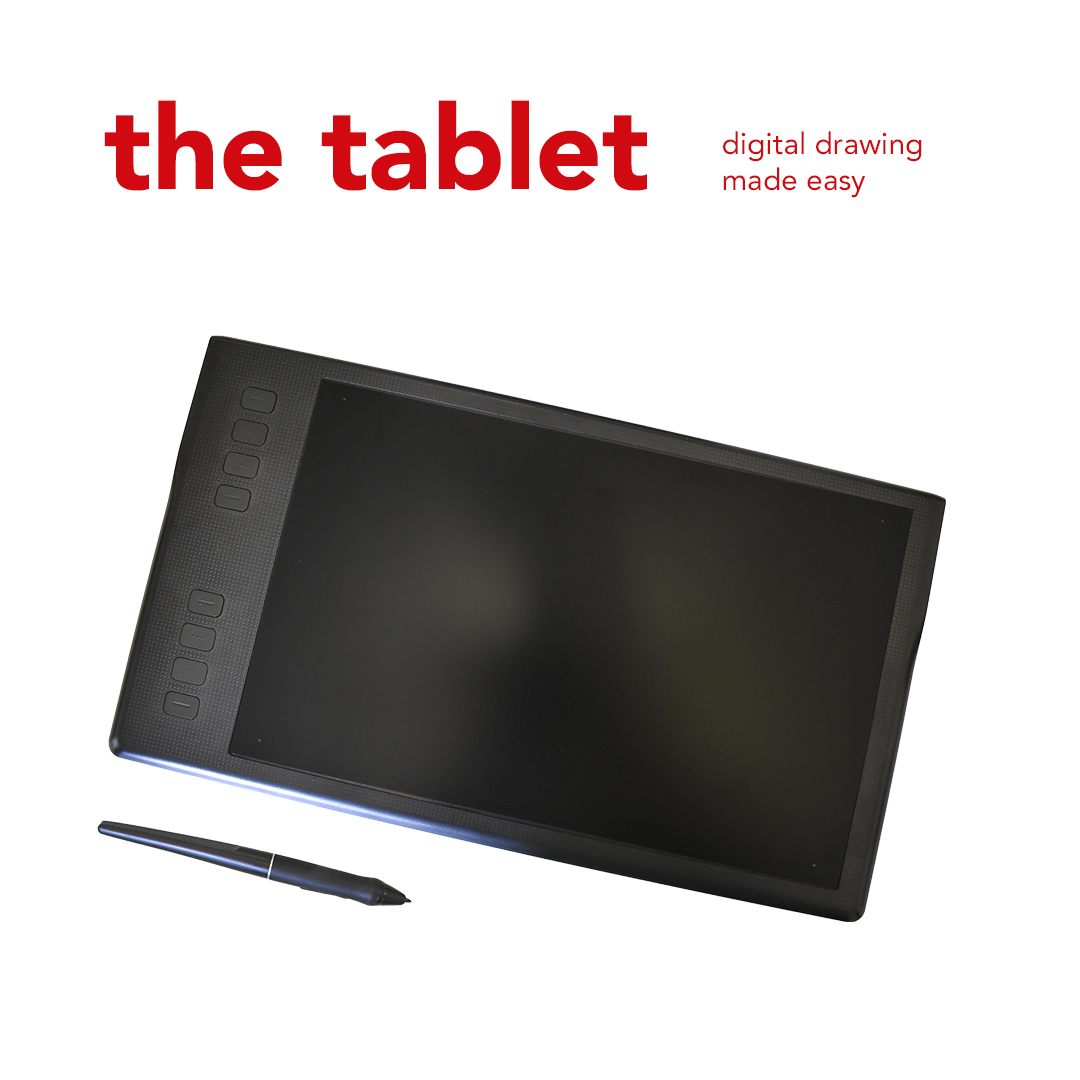 The Tablet
Digital drawing made easy.
When we do need to translate our ideas from paper to the digital realm, the graphic drawing tablet is our best friend. A few of us in the office prefer to use these over a traditional computer mouse anyway; they tend to be more ergonomically viable when used over long periods of time.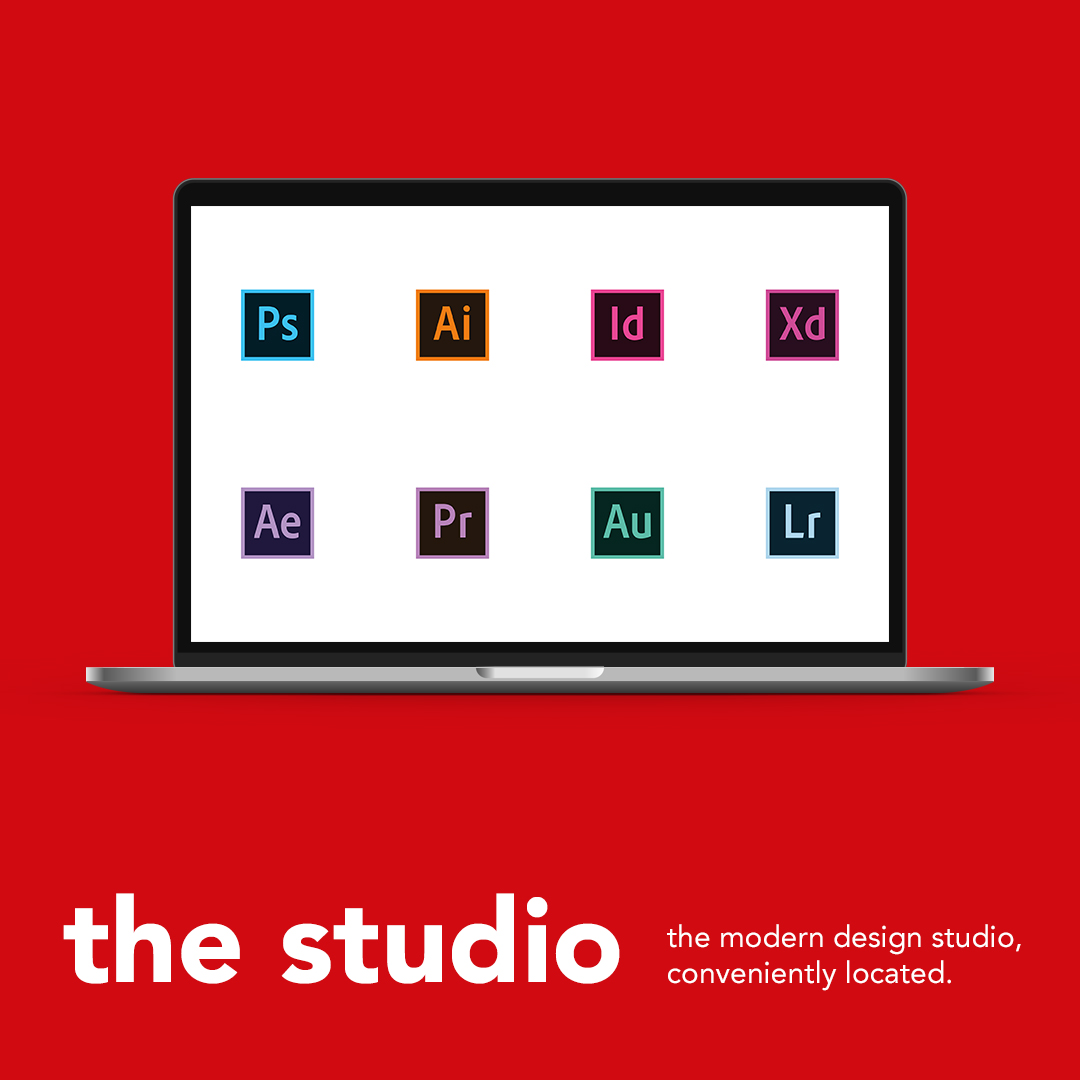 The Studio
The modern design studio, conveniently located.
Conveniently indeed. We're pretty lucky now-a-days as Graphic Designer's that a lot of our professional tools are consolidated into one shiny piece of metal (otherwise known as a computer to you technically-minded individuals).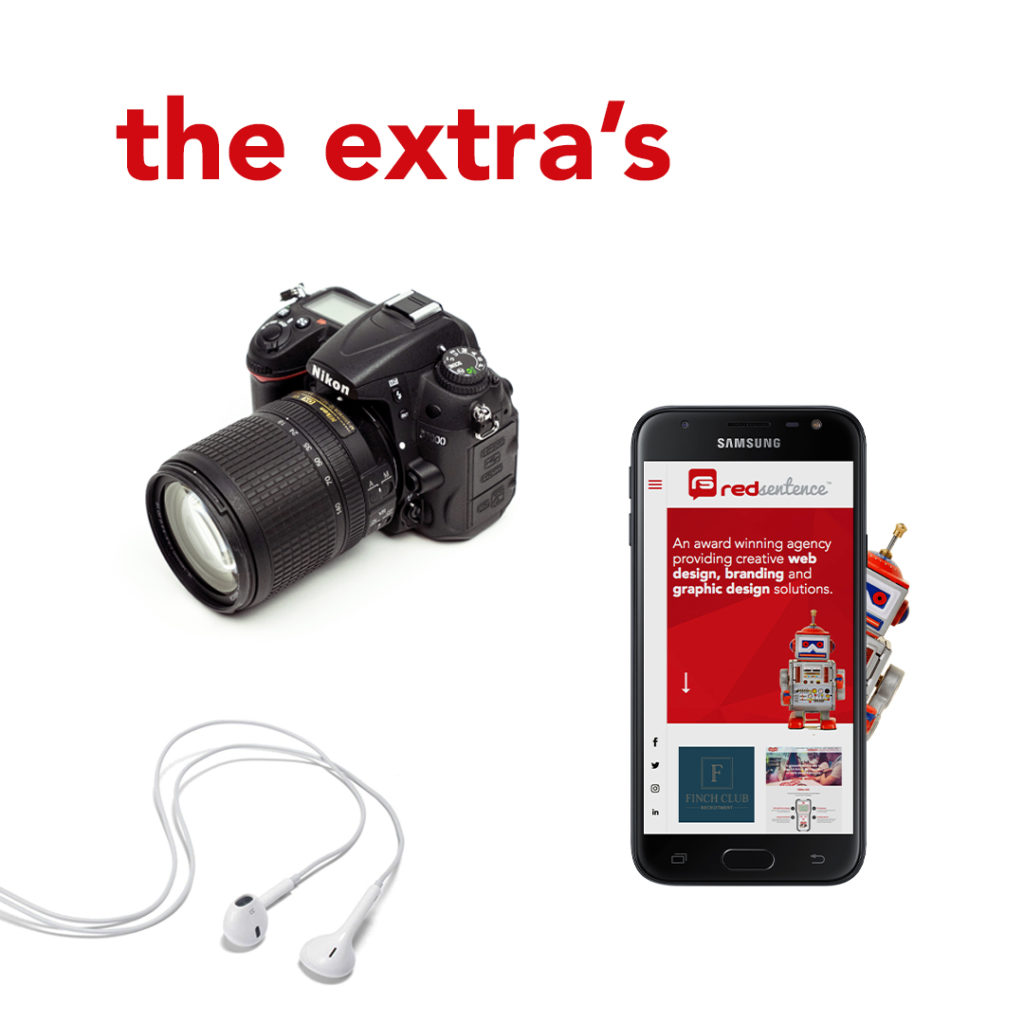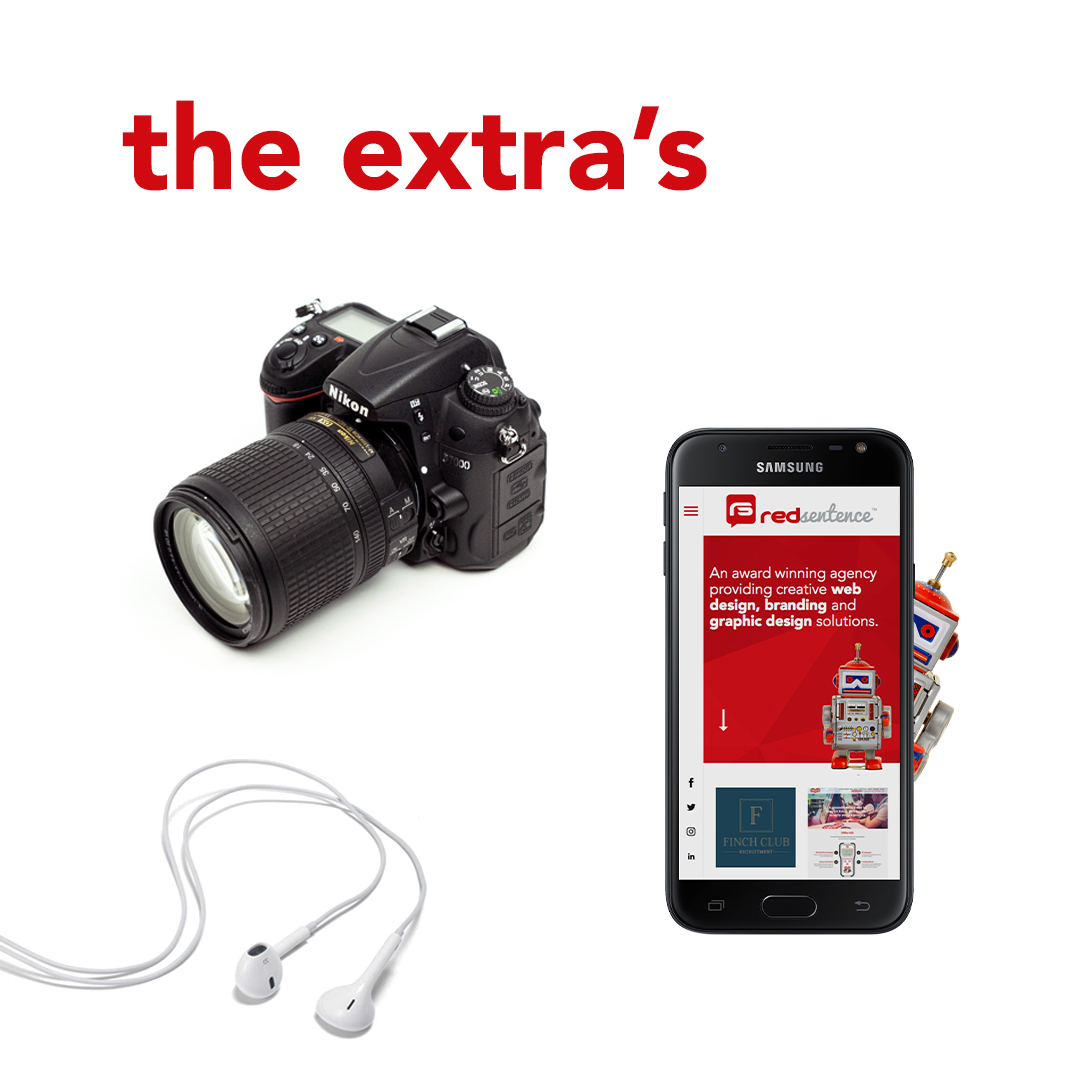 The Extra's
In our creative studio at Red Sentence, these 'extra bits' differ for each of us. While the majority of the substance of some of our desks may consist more of crumbs and pulled-out-hairs than any actual items, here are the extra's we definitely agree on.
DSLR: owning a high quality camera is a necessity for any professional Graphic Designer. Headphones: the gateway to finding that creative-zone for designing, and head-space for coding. Smartphone: excellent design doesn't come without excellent communication, between our creative team and with our fantastic clients.
That was the Top 5 Things You'll find on a Graphic Designer's Desk in Surrey.
Want to work with an award winning agency? Why not get in touch with us today, to see how we can help with your project!