If you're not communicating with your customers verbally, chances are you're communicating with them visually.
Visual communication = graphic design.
The design of your business's visual communications can say a lot about your business to your customers. It can set that first impression, set the visual tone to appeal to your target audience or communicate important information in a visually appealing way.
It can take many forms, your brand identity, your marketing communications, product packaging, catalogues, website, the list goes on.
If executed badly, it can have catastrophic effects. Let's take a look in more detail at why it should be invested in, and why you need to hire professional graphic designers to work with you.
It's important. Why?
It provides important information
Look around you and you'll realise graphic design is everywhere. It's the packaging on the loaf of bread you just bought, the instructions for your new TV, and the logo on your T-Shirt.
Now design can be subjective, what one person likes another may hate. But the fundamentals of good design are what we learn as graphic design students.
Good design is essential for Information design, which has never been as important as it has been in 2020/21.
Two of the key elements are information hierarchy and space. Knowing how to structure elements of a design, and how to space them, is key to making sure a design successfully conveys the message intended.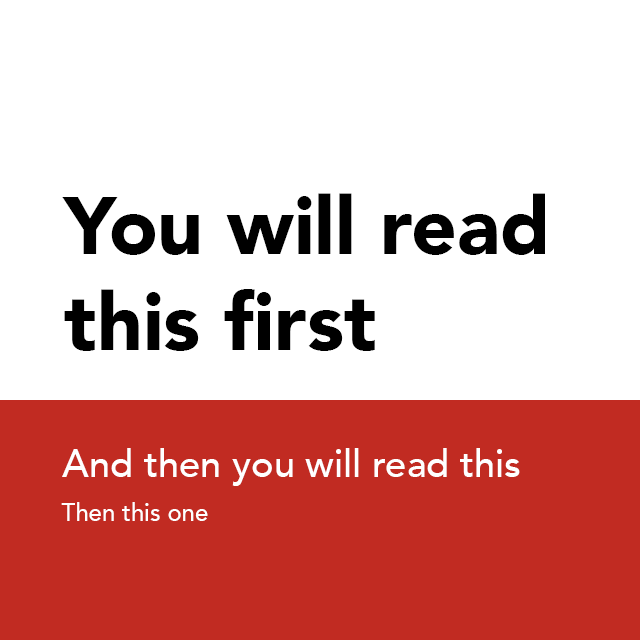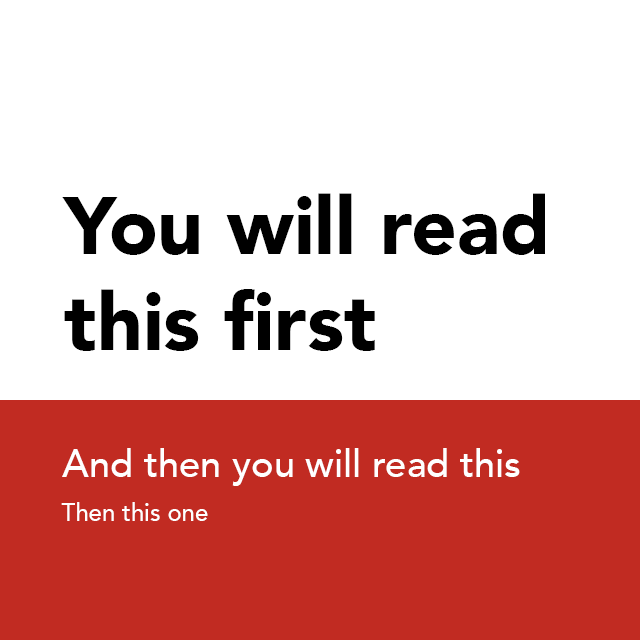 Bad design will confuse this. A good designer will make sure a design provides the information in the right order, with the correct hierarchy of importance.
The design will ensure the user's eye follows the information as intended.
It makes sure the message gets across with minimal confusion or distraction.
It builds brand awareness
Graphic design is applied across so many different outlets and plays an important role in building your brand.
Consistency is key. Follow your branding guidelines, so use the correct typography and colour palettes every time. 
People become comfortable with what they know. They expect certain brands to use certain colours. If Coca-Cola, famous for bold red branding, suddenly started creating ads in green, consumers would get confused.
Good graphic design ensures the brand continues to be portrayed consistently each and every time. Above all this increases awareness and continues to grow in the marketplace.
It builds credibility
Brand credibility can be built by the consistency and quality of its design.
Well-thought-out executions of ideas which are humanised and compelling encourage discussions. Therefore they become memorable and develop likability.
It's not always what you say it's how you say it. This rings true for visual as well as verbal communication.
Graphic design can build personality, likeability and credibility.
Graphic design shouldn't use design for design's sake. It needs to solve the problem at hand in the first instance.
It connects people with brands
A good graphic designer can empathise with the target audience and put his/her own cultural and aesthetic perspectives aside.
A good designer can adapt style for the wants and needs of the consumer, and not try to impose his/her own style to boost their own ego or push a concept because it's 'trendy'.
"We spend a lot time designing the bridge, but not enough time thinking about the people who are crossing it."

Dr. Prabhjot Singh, Director of Systems Design at the Earth Institute
When done well, the results really can connect the brand with the end users in fantastic ways. However, when done badly, it can have some consequences.
As an example of bad execution, during the pandemic, one badly thought-out design for a poster backfired.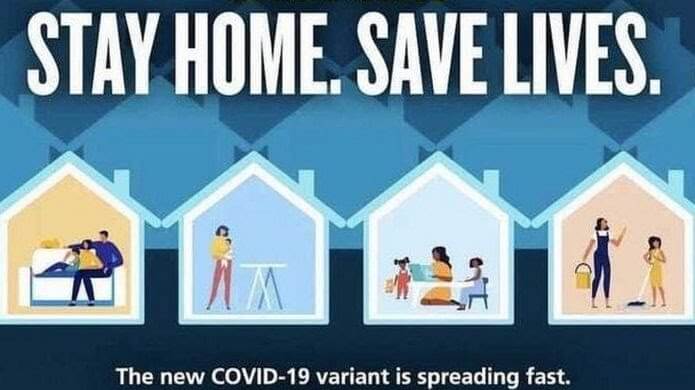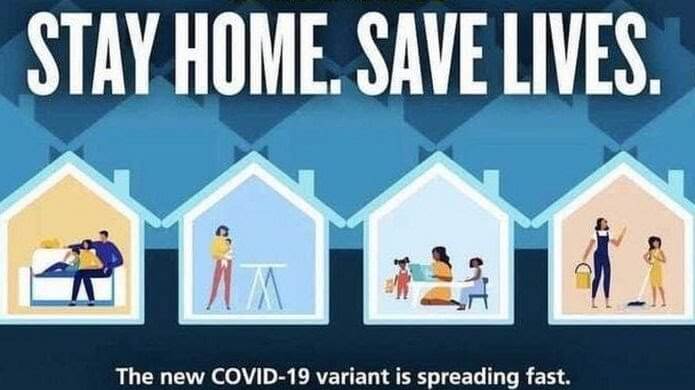 The illustrations show 4 houses, 3 of which depicted a woman doing housework and homeschooling, whilst the only one with a man showed him sitting on the sofa relaxing.
This sexist design faced huge criticism on social media and did nothing to connect the government with those of us stuck at home making the best of a terrible situation.
It traverses language barriers
Design elements such as iconography and wayfinding design can speak to anyone in any language, and of any generation.
The world over, we recognise similar road signs and warnings, or signs for things such as toilets and exits. Think of busy international airports where passengers arrive and need to find their way out of a foreign place. These signs all work as a result of good design.
Ninety per cent of the information transmitted in the human brain is visual. The human brain apparently processes images 60,000 times faster than text. (Source). This is especially helpful when text isn't really an option for a design.
It makes content user friendly
Content comes in many forms, images, numbers, words, videos etc. And this content can appear in the home, out of home, digitally or via print.
The design makes this content user-friendly, and easy to digest, helps create the context and makes it memorable.
Think for example of magazine articles. Before applying design, you basically have images and LOTS of text. Firstly the designer will put this information together in such a way the user wants to read, and reading is easy.
Break text up into smaller sections, and make headings made clear. In addition, add images to break up the content and illustrate points raised. In addition, apply colour and style to help develop the emotional side of the content. 
When conveying an important message, do it in a visually appealing way to make it easier to digest.
Conclusion – why is graphic design important?
Graphic design is important and therefore should not be something which is undervalued. It should not be added as a second thought.
Investment in design will benefit your business. In other words, don't scrimp or do it yourself. 
Statistics by the design council show that for every £100 a design alert business spends on design, turnover increases by £225.
Aside from the numerical advantages, it builds credibility, and trust, and creates consistency. Above all, good design gets people talking.
Get in touch with our team of graphic design experts today to see how our graphic design experience will ultimately benefit and add value to your business.