Mayflower Spa, Dorking
.
Branding / Art direction / Web design and development / Digital marketing
The brief
.
Mayflower Spa Dorking offers unique spa and beauty services in a distinctly gorgeous environment; a historically listed building in Surrey.
We had the pleasure of being approached by Vicky and Andy to design and implement the creation of their new luxury spa and beauty brand.
The team at Red Sentence have been amazing. Every client who walks through our door expresses how fantastic our colour palette and branding looks. We are immensely proud of how our brand has developed and that is all down to the brand experts at Red Sentence Without them we'd be lost!

Vicky and Andy, Mayflower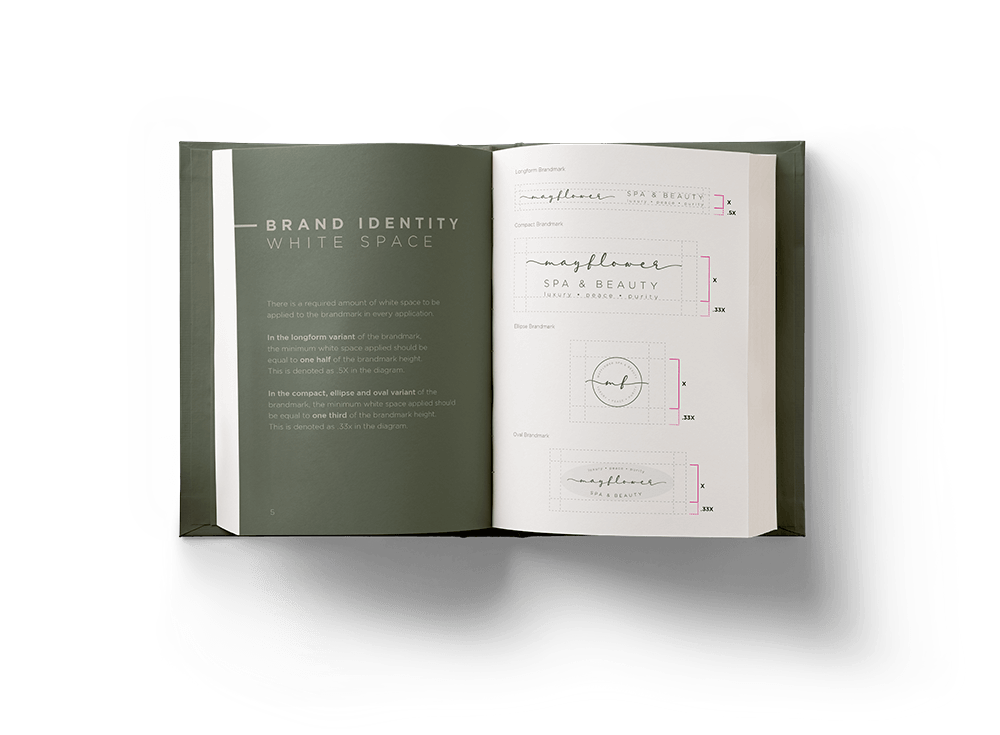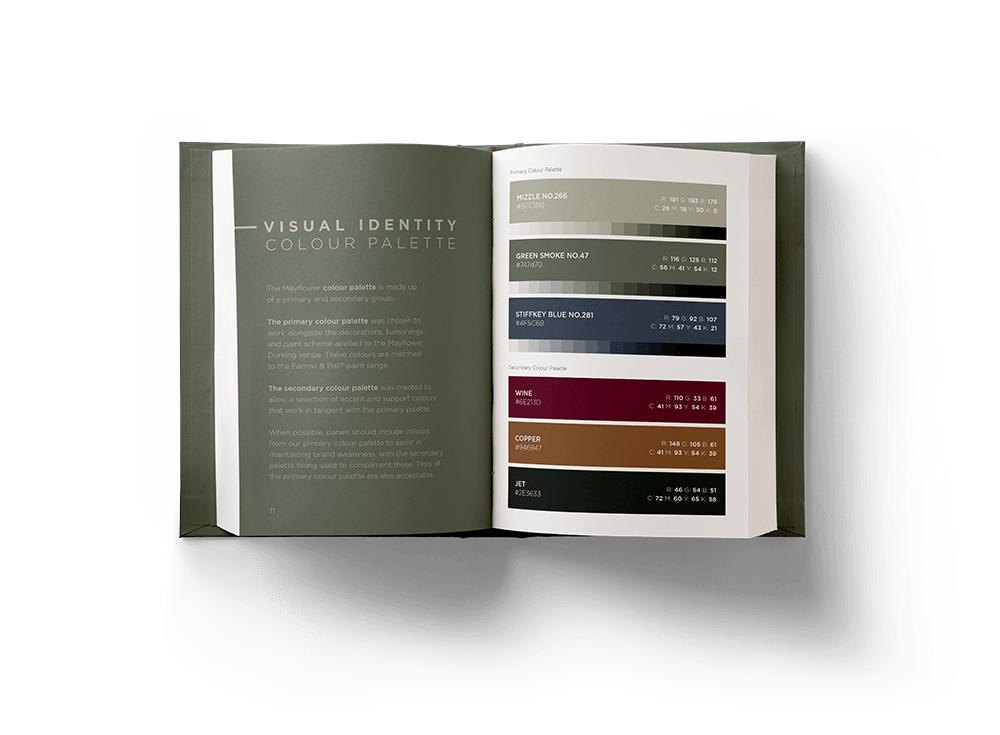 Logo design, brand values and brand guidelines

.
There were many key challenges to overcome in the creation of Mayflower's brand design. Tasked with creating a graphic strategy that will be applied to all their future visual communication, the team began our design process with Mayflower's core ethos in mind: give customers the time to relax, at their own pace.
The first stage of our design process always starts with well informed research. We defined the short and long term goals Mayflower had as a business. We developed user personas for the customers that Mayflower wanted to attract, so we understood who we were designing for. We investigated their potential competitors, and the ecosystem of their market. We also learnt so much about William Mullins and the Mayflower ship that we'll be forever shamed if we don't get correct answers on the subject in a pub quiz!
Informed by our extensive research, we began brainstorming, mood boarding and sketching out our initial concepts. Andy and Vicky loved being involved in our design process as we regularly spent time presenting and discussing ideas with them, before we moved on to refine our concepts further.
We produced a full set of brand guidelines for Mayflower in order to build, maintain and enhance the quality of the brand. This was important for our clients as they needed a document that completely detailed the brand identity principles, technical specifications and best practices that all help to maintain the standard of the Mayflower brand.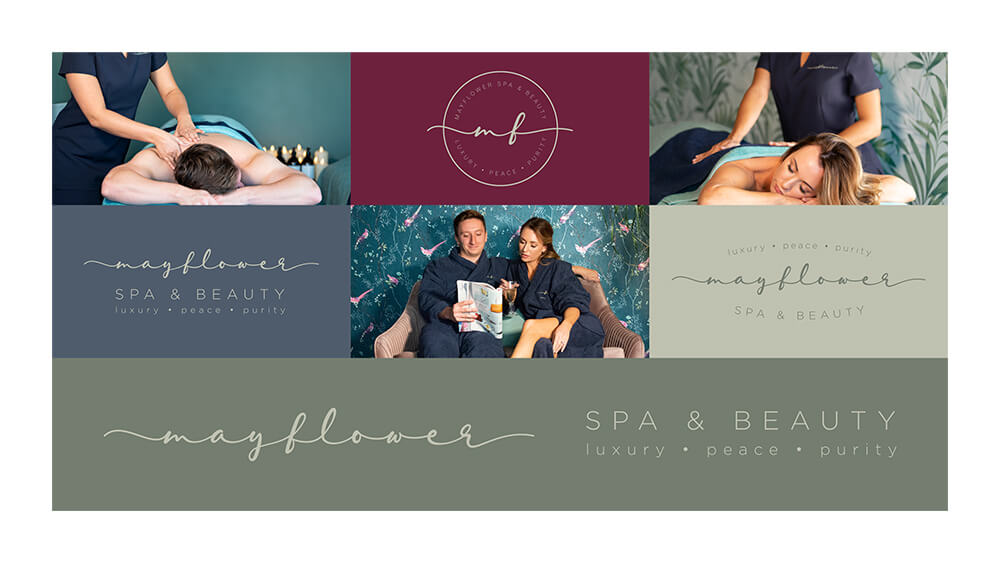 Art direction & photography

.
Mayflower required a photoshoot in order to capture imagery that could be used for both their print and digital content. We spent a day shooting still and moving images of their beautiful venue in Dorking (both interior and exterior), headshots of the staff, as well as images of staff performing treatments.

Web Design & Development
.
Mayflower required a website to act as the central experience for their digital representation. The website also needed to fulfil some specific functions: display all of Mayflower's spa and beauty treatments, and provide integration with their booking system so users can purchase and manage their treatments online. They also required a place to display their team, and a system for posting their upcoming events and news.

To solve these problems we first created a taxonomy for each subset of treatments, colour coding each particular group so that users could quickly identify the relevant treatment. We mirrored this same styling in the physical treatment menus that customers can pick up in store.

We then built an isotope filtering system that allows users to quickly and easily search for, book, and manage any treatment Mayflower offer.